CNC – BT holder taper on machining centers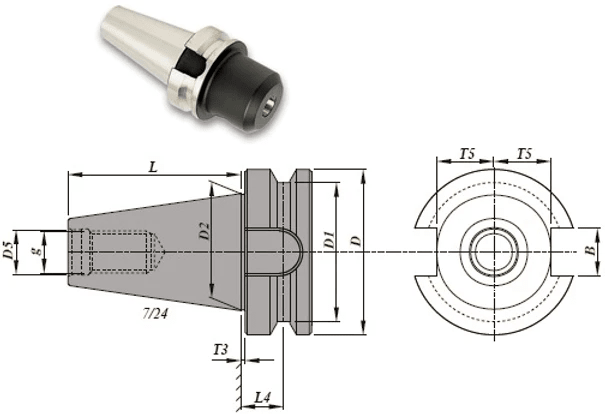 The BT system is a more evolved version of the CAT taper (named after its developer, Caterpillar in the USA), developed by Japanese machine tool builders. The size ranges from BT30 to BT50, BT30 being the smallest. BT30 has a diameter of 31.75 mm. at the large end of the taper (dia. D2), while BT50 has a diameter of 69.85.
Here's a related post in the blog, that has a bird's eye view of tapers.
Pics. and text source: CADEM NCyclopedia multimedia CNC training software.
Etc.
Street food in VT, Mumbai
I was at an office near VT station (now called CST) in Mumbai some time back, and thought I'd walk out for some Mumbai street food for lunch. I saw this narrow, cozy street on which fellow street food lovers had descended with the same idea as me.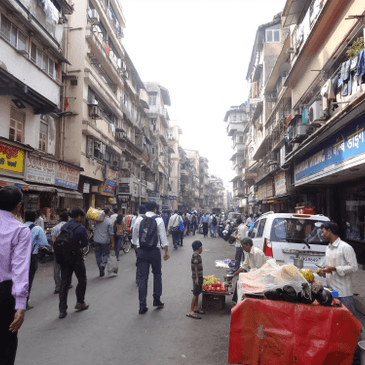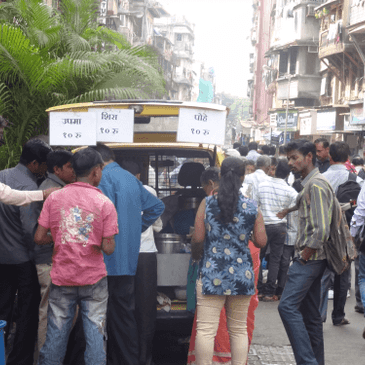 The street becomes a food-court at lunch time, with a variety of cooked food, beverages and fruits. All really low cost because of the low overheads of the stall owners – no rent, no electricity, etc. Like the mobile restaurant van in the picture that's a family business. The whole family pitches in to help with the cooking early in the morning, then various members of the family go off to their respective jobs. One member of the family drives the van with the food in large containers to the street, hangs around for a couple of hours at lunch time, then goes back home.