Center drill types, center drill angle – what is used where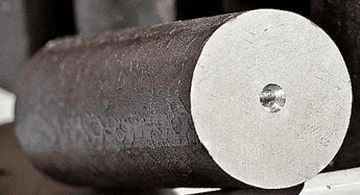 A center drill is used for drilling a hole on the axis of a shaft to hold it between centers. It was also used to drill center holes on machining centers, but has been replaced by the spot drill (which has a simpler geometry) for this purpose.
Center drills come in two common types, Type A (DIN 333-A) and Type B (DIN 333-B), based on the center drill angle.
Type A forms a centre hole with a single 60 degree chamfer. Type B forms a hole with 2 chamfers, a 60 degree chamfer and additionally a 120 degree chamfer at the start of the hole. The 120 degree chamfer protects the start of the hole from damage and deformation that can cause inaccurate centering of the tailstock center.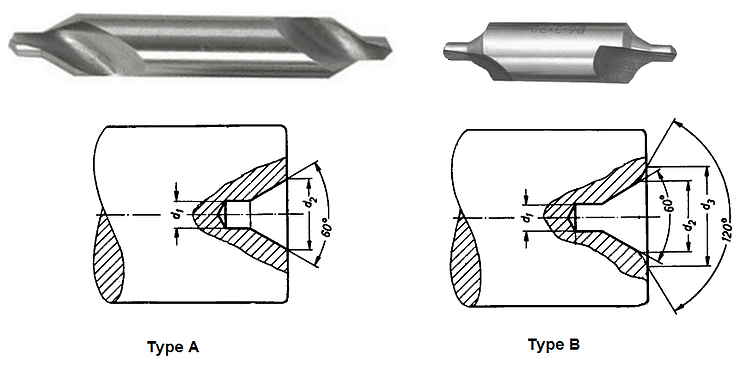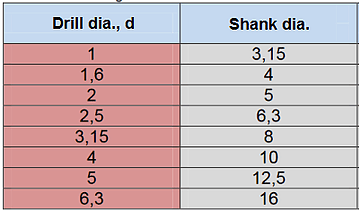 There is also a type R (DIN 333-R) that has a radius instead of a chamfer. This forms a center hole that results in more holding accuracy because there is contact only at a single point, but the load bearing capacity of the hole (ability to withstand lateral forces resulting from cutting) would be less.
By the way, you'll notice that center drill sizes come in preferred sizes, as explained in this post.
Text and pics. source Cadem NCycopedia: multimedia CNC training software.

Want to reduce waste of machine capacity in your shop floor, improve profits via Industry 4.0 ?
Check out our LEANworx CNC machine monitoring system.
You start seeing big results in just a couple of weeks.
Want to just learn what Industry 4.0 is ?
We have a great blog on what is Industry 4.0.

Etc

A Paan shop with a difference
A paan shop has to me always meant a small metal box shop has a range of 5 types of paan at the most – Sada, Meetha, and a couple of others. Basically a betel leaf, areca nut and a few other ingredients.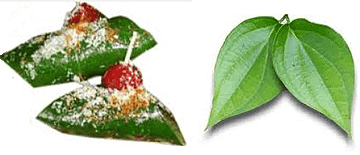 In Aurangabad some months ago I had paan at a very different kind of paan shop, one of the city's icons and a tourist attraction, the Tara Paan Centre.
Mohammed Sharfuddin Siddqui, or Sharfubhai, started the shop about 3 decades ago. It was a small shop – his mother used to make the paan masalas, and Sharfubhai sat in the shop. Today it's THE place to go after your dinner, and there's a consignment of paan that leaves for Dubai every day from here. The shop is open till way beyond midnight. There's a large variety of paans on the menu, with exotic ingredients.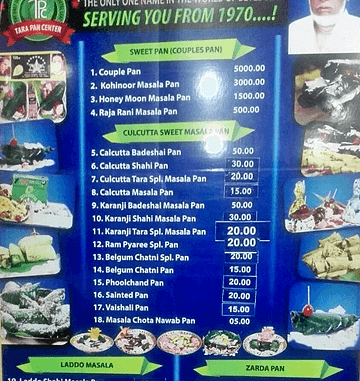 Items 1,2 and 4 (among the most expensive in the list) are aphrodisiac paans, as you can infer from their names – Couple, Honeymoon and Raja Rani. They have saffron, musk and a bunch of aphrodisiacs, of which the main one is the root of a plant called Safed Musli (Chlorophytum borivilianum). I wonder if the Latin species name actually comes from the Mumbai suburb of Borivali ? Maybe the citizens of Borivali use a lot of aphrodisiacs (or maybe they don't, and the name is a tribute to their not needing aphrodisiacs ? ).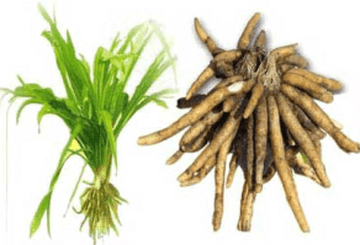 ---