CNC: Indexable insert drills – why and how you use them
Insert drills have a hardened steel body (hardness approx. 50 HRC) with inserts at the end that do the cutting. There are two overlapping inserts, a central insert and a peripheral. Large diameter drills will have more than two inserts. Hole diameter tolerance achievable is typically +0.25 mm.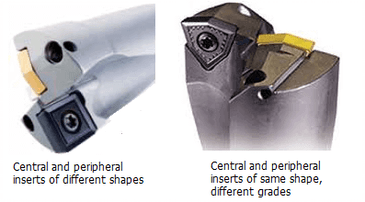 Coolant is delivered through the drill body to the point of the drill, to reduce the temperature at the cutting edge and flush out chips through the flutes. Because of the high metal removal rates, coolant plays a great role in evacuating the chips. The coolant pressure should ideally be more than 8 bar, pressure increasing as the hole gets deeper.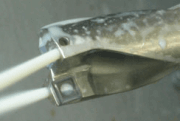 The cutting speed at the periphery is more than the cutting speed at the centre. At the centre the cutting is very poor because of the low cutting speed, and the drill presses and scrapes the material instead of cutting it. The qualities of the central and peripheral insert are therefore different, and
1. The inserts may be of different shapes.
2. The inserts may be of the same shape but of different grades and chip breaker geometries.

Like in insert selection for any operation, an insert with the grade and chip breaker geometry recommended by the tool manufacturer must be used.
Text and pics. source: CADEM NCyclopedia multimedia CNC training software.
Etc.
The Baobab- strange tree in a strange place
I saw this Baobab tree in Mumbai – another immigrant in a city of immigrants.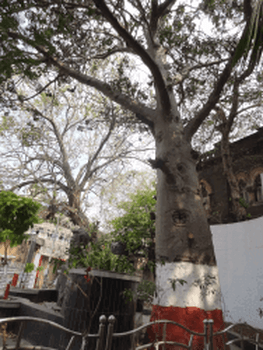 The Baobab is a strange looking tree that is a native of Madagascar and Africa. Looks like an upside-down tree, as if the roots are on top. It can grow to a height of 30 m. (a 10-storey building) and girth of 10 m. In some species the trunk is so large that various of the trees are used as a shop, a house, toilet, room and a bus shelter. Baobabs have very long lives, and some are older than 1000 years.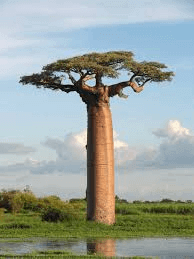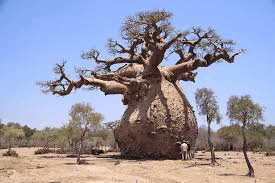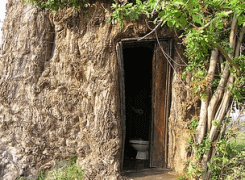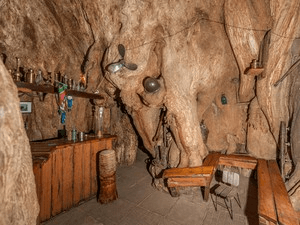 Wonder how the Mumbaikar baobab came to India ? Must have come as a little sapling picked up from somewhere in Africa or from Madagascar, by someone travelling from Britain to India along the old sea route (before the Suez canal cut the distance) through the southern tip of Africa. I assume the ship would have stopped over at a few ports along the way.