Tool nose radius compensation (TNRC) – what is it ?

Does machining such parts make you angry, confused, frustrated ?
TNRC, or Tool Nose Radius Compensation, is a must for parts like the ones shown above. TNRC is easy to implement in your CNC programs, but a much misunderstood and misused concept on shop floors.
We've all encountered these problems some time
– Our competitors are able to do such parts, but we have to turn them away.
– Contours are not matching, and we get a line between a taper and an arc.
– We've programmed a 0.5 chamfer, but getting no chamfer at all.
– We've produced a batch of parts involving ball turning, and the whole lot get rejected.
And we've probably done one of these
1. Got it right after trial and error, wasting a lot of raw material and machine time.
2. Given up on the part, or sub-contracted it out.
3. Blamed the machine, called the machine manufacturer.
The correct solution is to use TNRC, which means in effect doing these
1. Add TNRC commands in the program.
2. Enter the nose radius of the tool at the machine
3. Enter the tool orientation at the machine
This short explanation on TNRC tells you what it is, where it is used, and how it's poor understanding causes agony on most shop floors. It will help you understand TNRC, and/or pass on the knowledge to people on your shop floor.
The three TNRC steps listed above are of course to be done by people, and people forget, and people make mistakes, and people change. If you would rather be system-dependent than people-dependent, CADEM CAPSturn CNC lathe programming software takes care of this headache for you. It directly generates NC programs with tool nose radius compensation, and there is no need to enter TNRC commands in the program or any data on the machine.

Want to reduce waste of machine capacity in your shop floor, improve profits via Industry 4.0 ?
Check out our LEANworx CNC machine monitoring system.
You start seeing big results in just a couple of weeks.
Want to just learn what Industry 4.0 is ?
We have a great blog on what is Industry 4.0.

Etc

Madness, or the passion of life ?

One windy evening in Chennai I met Thangaraj, a great fan of MGR since the age of 7. He owns a fruit shop about half a km. from Marina beach. The fruits are on the footpath, and the shop itself is like a shrine to MGR. There's a music system playing songs from MGR movies the whole day. In the evening he shows MGR movies on a TV that faces the road. You'll find people from the neighbourhood sitting on the footpath watching the movie, for free. He now has an old style tube TV, but is planning to acquire a 46″ LCD TV. All this with his own money, just to share his passion with others in the locality.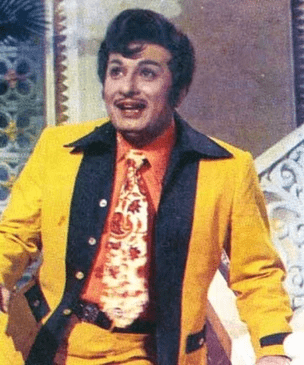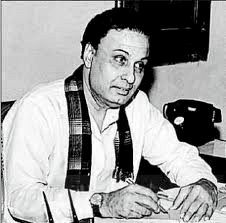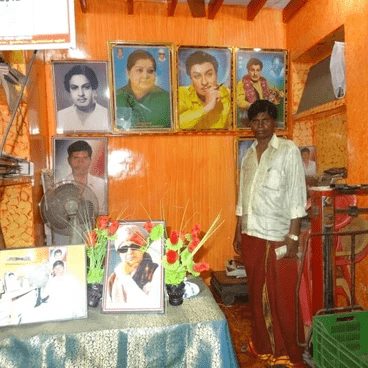 Who was MGR ? MG Ramachandran, popularly known as MGR, was a film actor and politician who was Chief Minister of Tamil Nadu for three successive terms. He was also known for the unusual colour coordination of his clothes in his movies. As a politician, he is best known for the mid-day meal scheme. It was initially started in government primary schools in Chennai in the 1960s by the then Chief Minister K. Kamaraj. MGR, when he was Chief Minister, in 1980 expanded it to class 10 across all government schools in Tamil Nadu. The scheme was initially heavily criticized for being populist, useless and a drain on the state coffers. It however did so much to improve the health of children and the attendance in schools, that in 2001 the Supreme court directed state governments across India to introduce mid-day meals in government and government-assisted primary schools.
Around 10 Lakh people followed his funeral cortege when he died, and 30 grief-stricken people committed suicide. Strangely, MGR was not even a Tamilian. He was born to Malayali immigrants in Sri Lanka.
Some people would call Thangaraj's obsession with MGR mad and pointless, but maybe Federico Fellini, the Italian Film Director, was talking about Thangaraj when he said: "There is no end. There is no beginning. There is only the passion of life."
---