Quill on a CNC Machining Center – what is it ?


On a CNC machining center, the quill is an extendable part of the spindle that is used to machine areas that are difficult to reach. The spindle is the Z axis, and the quill is the W axis.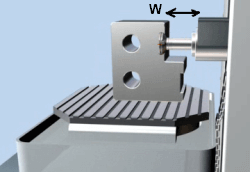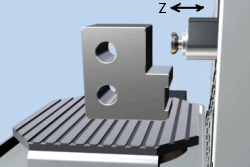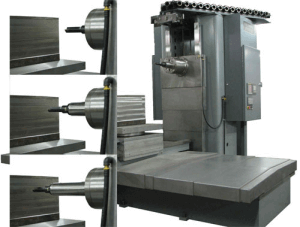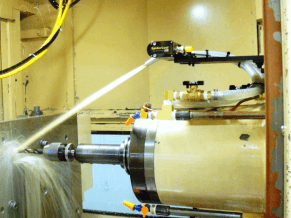 You can program the Z and W axes independently – position the Z axis at some point, and then extend the W alone. The max. quill traverse distance could be between 500 to 1000 mm. The quill's rapid rate is typically lower than that of the other axes, maybe 5 to 10 m/min against the 20-40 m/min of the other axes.
Text source: CADEM NCyclopedia multimedia CNC training software.


Want to reduce waste of machine capacity in your shop floor, improve profits via Industry 4.0 ?
Check out our LEANworx CNC machine monitoring system.
You start seeing big results in just a couple of weeks.
Want to just learn what Industry 4.0 is ?
We have a great blog on what is Industry 4.0.

Etc

Onam Sadhya

For the foodie, there is a side benefit of India's huge variety of religions and the resultant festivals. That is the food that goes along with the festival (and is peculiar to it, not made any other time of year). Onam is a Hindu religious-cum-harvest festival celebrated in Kerala in mid-September, and along with it comes the huge meal called the Onam Sadhya. Sadhya means banquet in Malayalam. The Onam Sadhya in particular is a vegetarian meal that consists of 26 dishes. It is designed to be light on the stomach, with no Onion or garlic (which are frowned upon in the Ayurveda system of medicine). Served on a banana leaf.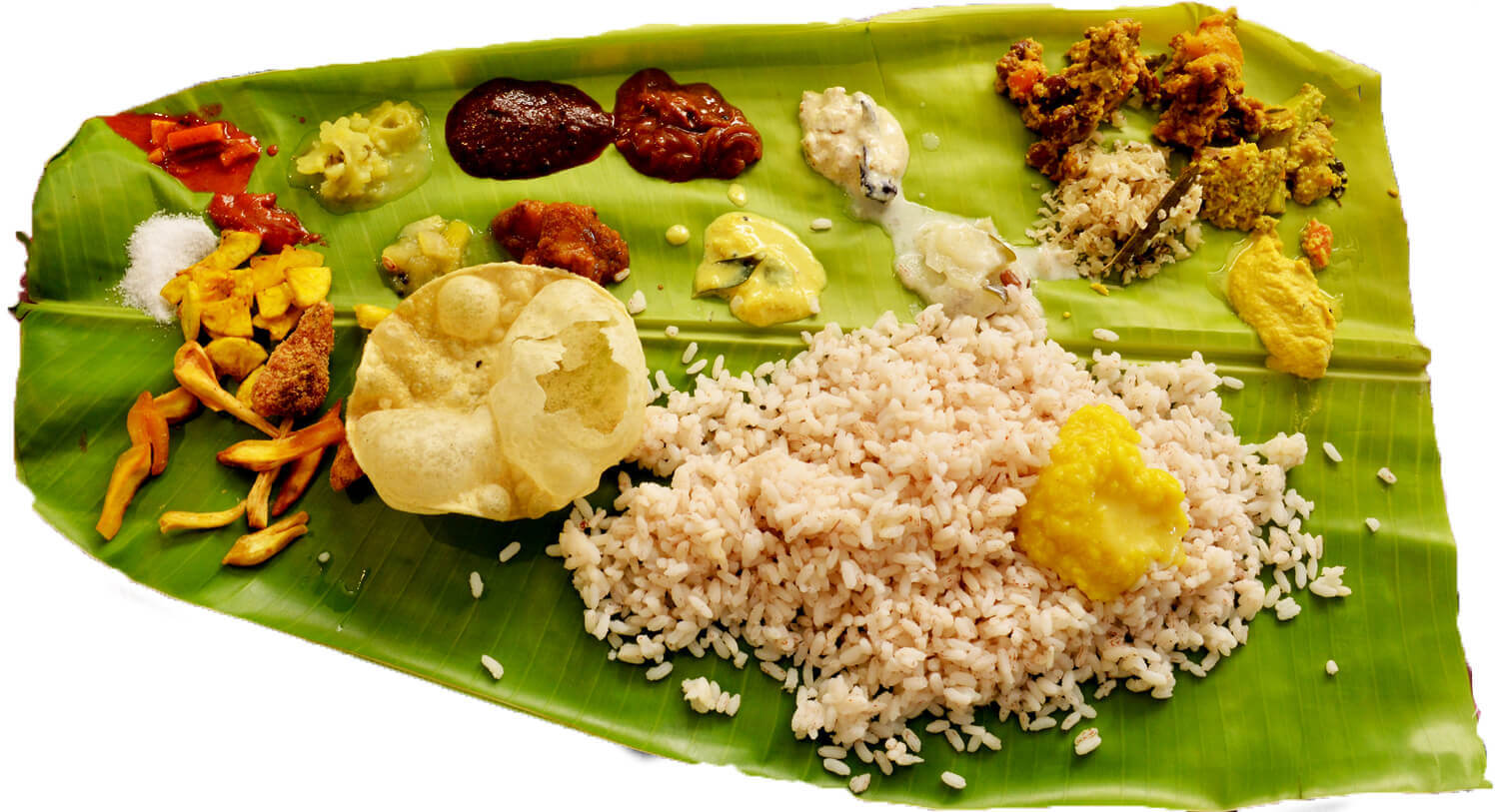 We in Cadem took the Onam and the Sadhya seriously once. Guided by a few Malayalis in the team, we did the Pookalam (a floral arrangement) and got a restaurant to serve us the Sadhya in the office. People were out in the market late at night buying flowers, then back in the office at 4 AM to separate the petals for the Pookalam. Everbody woozily made their way home after the huge lunch. Here are the pictures.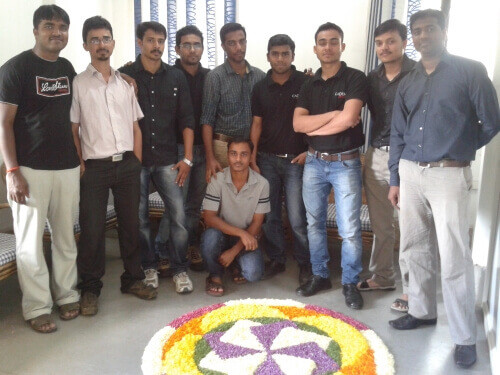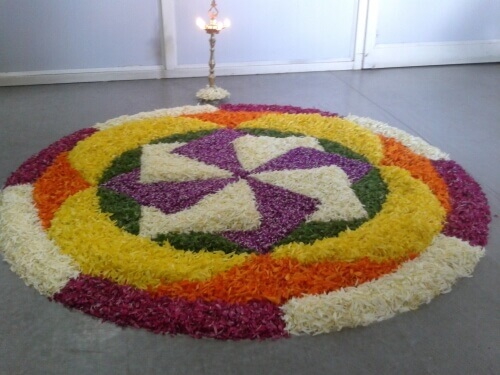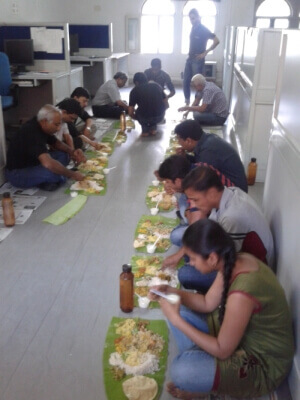 ---