Maximum depth of cut in rough turning, based on turning insert shapes
We decide the depth of cut on the basis of an arbitrary thumb rule. E.g., in rough turning we'll always use a depth of cut of 3 mm. Why not 4, 5 or 6 ? Nobody knows. Just a bad thumb rule that makes your lathe a white elephant.
Here's a little-known fact about inserts. They have a maximum depth of cut based on their shape and size. In roughing operations, doubling the depth of cut halves the cutting time, enables you to use the machine's spindle motor better, increases your profits. By using an arbitrary thumb rule we are under-utilizing the insert and more importantly, under-utilizing the machine. See this post for more on this : CNC spindle power and ROI.
This table shows the max. depth of cut for various insert shapes.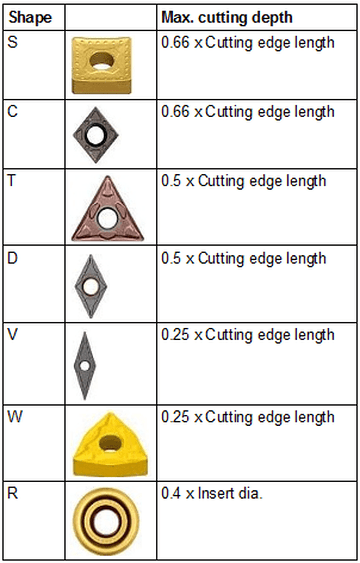 You can actually increase the depth of cut to these values if there is spindle power and torque available, as explained here: Maximizing spindle power usage.
CADEM CAPSturn CNC lathe programming software takes insert max. depth of cut into consideration and helps you reduce cycle time. It is a simple and affordable CAD/CAM software.

Want to reduce waste of machine capacity in your shop floor, improve profits via Industry 4.0 ?
Check out our LEANworx CNC machine monitoring system.
You start seeing big results in just a couple of weeks.
Want to just learn what Industry 4.0 is ?
We have a great blog on what is Industry 4.0.

Etc

Khari Baoli, Delhi – spice street

I went to the Khari Baoli spice market in Delhi one summer evening, in search of pickles for myself and walnuts for a friend. It's a street full of shops selling spices, pickles and dry fruits.
A place worth seeing even if you're not a fan of any of these. Amazing colour, energy and chaos. Also an amazing variety of pickles. You actually sneeze a lot, because of the spices floating around in the air.
Khari baoli means the 'well of salt water'. The market, near Chandni Chowk, was built during Mughal times, during the reign of Shah Jahan. The step well after which it's named was used for animals and for bathing, and got covered up sometime in the past 350 years.
By the way, speaking of spice, at one end of Khari Baoli road is GB Road, Delhi's biggest red light area, also in existence since Mughal times. Named after Garstin Bastion, a British Collector of the time (by the way, Garstin, could you have ever guessed what they were going to name after you ?)
If you're a pickle lover and are visiting Delhi, pack in a small trip to Khari Baoli. If you live in Delhi, lucky you !
Here's more info on the place : http://en.wikipedia.org/wiki/Khari_Baoli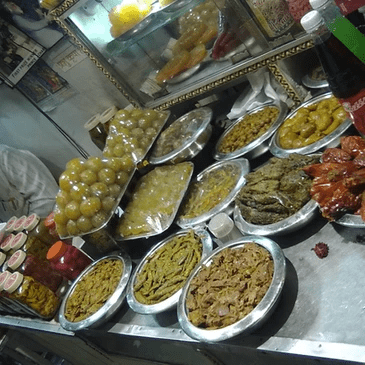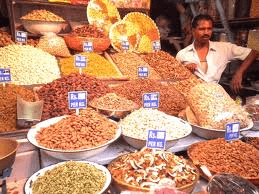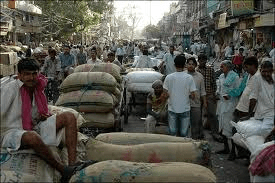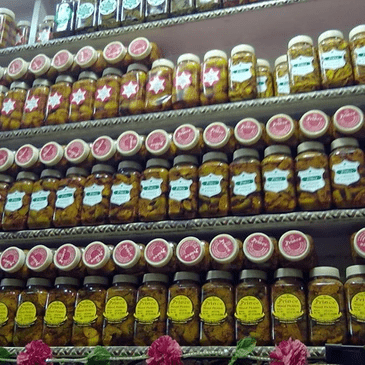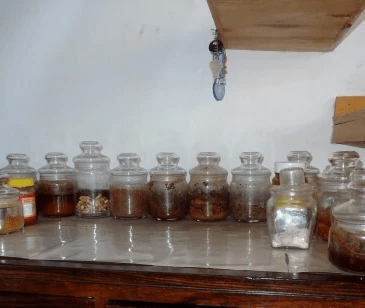 The pickle collection in my home (about 15 types – pic. above), at one time has now reduced to about 5 types for health reasons.
---