CNC: Temperature at the cutting tip – enough to light a cigarette ?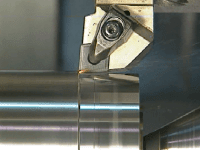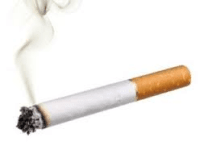 Tobacco and paper both ignite at a temperature of 250 degrees C.
The temperature at the cutting tip in turning is between 600 and 1200 degrees C, depending on the cutting speed. So yes, you can (theoretically speaking) light a cigarette at the cutting tip during machining. By the way, the temperature at the tip of a cigarette is 900 C during a puff, and 400 C between puffs.
We generally try and reduce the temperature at the cutting tip, so that the tool wear is less. I can think of only one case when we increase the temperature to fix a problem, and that's when we encounter built up edge (BUE). BUE is caused by the semi-molten metal solidifying too fast, on the insert cutting edge itself, and fusing to it. The cutting speed must then be increased to raise the temperature so that metal solidifies after leaving the cutting tip. Here's a more detailed explanation.
Pics. and text source: CADEM NCyclopedia multimedia CNC training software.
Industry 4.0 and Machine monitoring CAD/CAM software, CNC Program Simulation, CNC Training software
Etc.
Kolhapuri chappals – footwear that's a work of art

I've always been a great fan of Kolhapuri chappals, and have worn them since I was a kid in school trying to impress kids of the opposite sex (my boarding school used to have an in-house cobbler who stitched amazing Kolhapuri chappals). After all these years I finally got to see the town of their birth, Kolhapur in Maharashtra state.
The open-toed chappals (the Hindi word for slippers) are made of leather, hand crafted, coloured using vegetable dyes. They have been in existence since 800 years.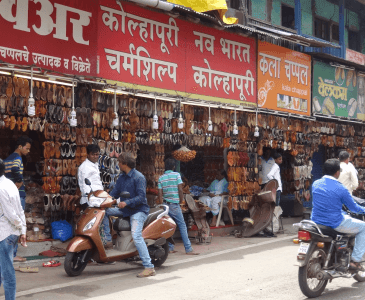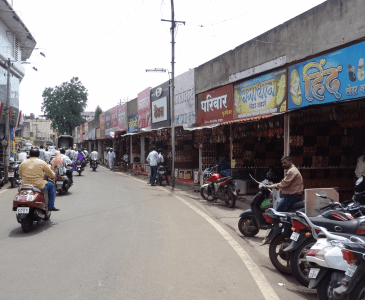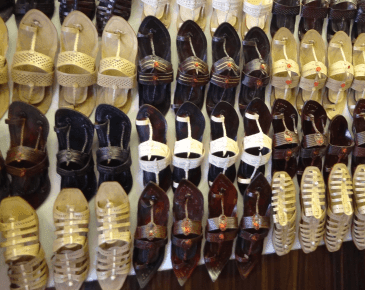 There's a street in Kolhapur that a row of shops selling Kolhapuri chappals. I of course went crazy in this street and spent a small fortune buying chappals there, to the delight of the shop owners (who must have been praying "Dear God, please send this sucker from Bangalore here frequently, so we can buy a Benz next year with the 400 % margin we make off him").