What is a Modular tooling system, and how does it reduce tooling cost ?
A Modular tooling system enables you to assemble tools from a set of common building blocks. You can quickly assemble tools for different applications, of different lengths. This reduces the cost of tooling, and the lead time to make special-purpose tool holders. It's like a Lego set. You initially get a variety of modules. Then, instead of ordering holders at high cost and waiting for months for them, you just build them with the standard modules that you already have.
On a CNC machining center, you have a set of machine interface adapters that go into the machine, with tapers suiting the spindle – HSK, BT, etc. Then there is a set of extenders of different lengths, and finally tool adapters for various tools, like side lock holders, face mill holders and collet holders. You can clamp the tool adapter directly to the machine interface adapter or, if you want a greater length, put an extender in between.
On a CNC lathe the machine interface adapter is clamped on the turret, and the cutting head goes into the interface adapter.


Text source: Cadem NCyclopedia multimedia CNC training software.
Etc
Samyeling Tibetan colony, Delhi

On a recent trip to Delhi I spent a few hours hanging around the Samyeling Tibetan Colony in Majnu ka Tilla. It's a little automobile-free island in Delhi's sea of cars. Narrow streets, zero traffic noise, zero pollution, sleepy ambience. Majnu ka Tilla means 'hillock of Majnu'. Majnu is an Urdu word meaning 'crazy'. Its origin is the Arabic word 'Majnun', meaning the same thing. I remember this Arabic word very well from a recent trip to Lebanon, because my cab drivers frequently shouted this word at other bad drivers and pointed their index finger at the side of the head, in the universal gesture for 'crazy'. This place got its name around 500 years ago because a Sufi mystic called Abdulla lived there, who people thought was crazy because of his extreme devotion to god (and the resultant clothing and lifestyle). The Tibetan colony was built around 1960.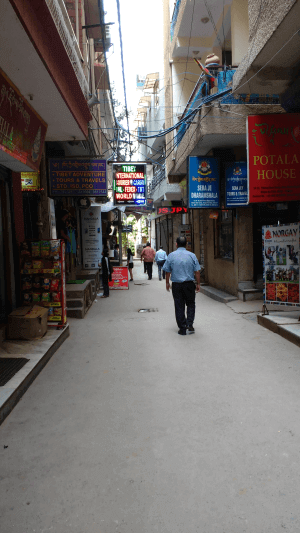 There're little shops selling Tibetan handicrafts, perfumes, jewellery and clothing. There's a collection of nice Tibetan restaurants. There's also a beautiful little square with a Buddhist temple. It has benches where you'll find people sitting and watching life go by, and a couple of stalls selling food. Its character varies depending on the time of day – the food sellers are selling different things, the number and age of people on the benches change, tables and more benches magically appear by the evening, the people and dogs hanging around are different.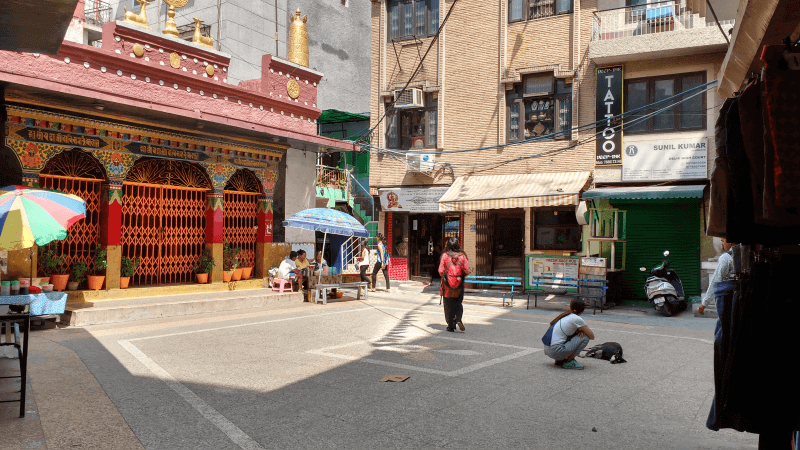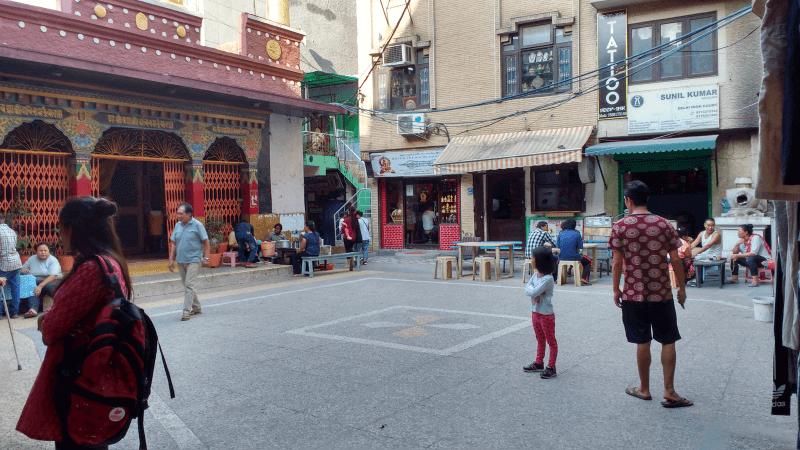 The lovely thing about Delhi is that it has a lot of such little gems hidden away – all you have to do is search for them.
---