CNC: World Skills competition for CNC milling and turning
Did you know that there is a World skills competition held every year, in a different country ? The idea is to motivate youth to compete, to make them enthusiastic about vocational training and to compare skills and abilities of people from different countries.
I only had a sketchy idea of this till I was made a member of the jury for the competition (held last week) to select the finalists who will represent India CNC turning and CNC milling. In the competition, in a limited time, the machinist must program the part, select tools, mount and get offsets, and produce a part to dimensions specified in the drawing.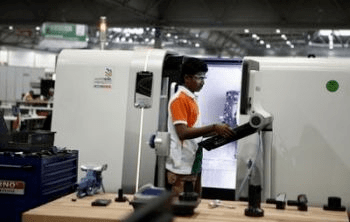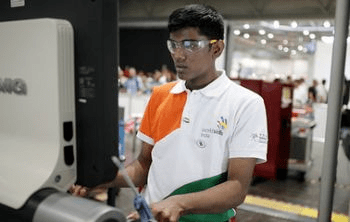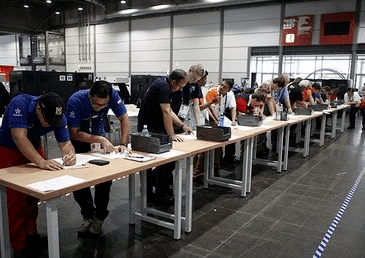 The World Skills organization has 72 member countries. Competitions are for a variety of skills (totalling 45) in manufacturing, construction, transportation, hospitality and IT. The max. age limit of the participant is 22.
If you think your firm has someone who is great at a skill, maybe you can think of sending the person to the competition – gives the participant a great opportunity to travel and showcase his/her skill, and you can promote pride in skills among your employees. Maybe you can also think of sponsoring expenditure or equipment (machines, measuring equipment, cutting tools, etc.) and get branding, like DMG in the pictures above. For participating in any way, contact NSDC- National Skills Development Corporation.
Etc.
Dinner at Dorabjee, Pune
Whenever I'm in Pune I go on my customary pilgrimage to Dorabjee, in the Camp area. The restaurant has Parsi food (akuri, dhansak, sali boti, keema, biryani, etc.) that's truly out of this world.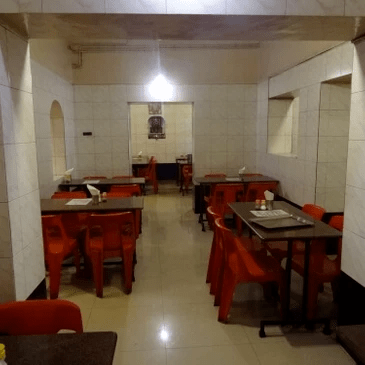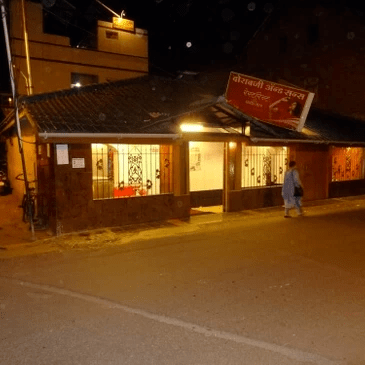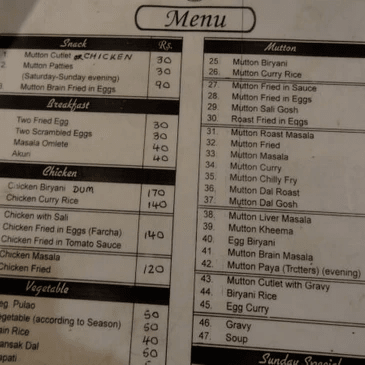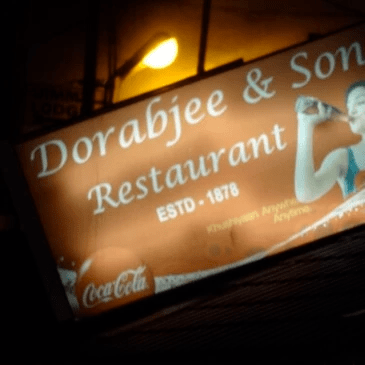 Dorabjee's is 135 years old, its old world charm sadly ruined by a recent renovation (the walls have glazed tiles, making it look like a large loo, and there are plastic chairs). Still looks cute from the outside. It's a carnivore's idea of heaven, very few veg options, no alcohol, and you have a few soft drink options. You go to Dorabjee to just eat, not hang around and converse. You can't converse anyway because the food arrives minutes after you order it, and after that you're too busy wolfing it down to talk. There's great attention to detail when it comes to food. Food is still cooked according to the owner's grandmother's recipes, it's cooked on charcoal fires, and there's a specific number of ice cubes in each jug of water, to ensure a fixed temperature.
Had biryani and keema there recently, and as usual thought I'd seen God (which is the point of a pilgrimage after all, right?).