CNC: Mera naam hai Shabnam
In Cadem when we want to recruit an Application engineer, we interview people with experience on the shop floor. They all say they use 'carbide' tools, but 9 out of 10 of them do not know that the full form of 'Carbide' is Tungsten Carbide.
Reminded me of the song Mera naam hai Shabnam, pyar se log mujhe kahte hain Shabbo, from the movie Kati Patang. It means "My name is Shabnam, people lovingly call me Shabbo". The guys we interview obviously do not know that Mera naam hai Tungsten Carbide, pyar se log mujhe kehte hain Carbide.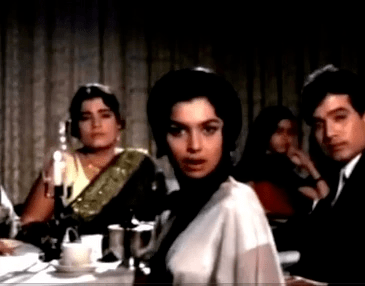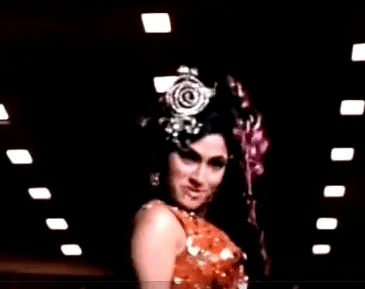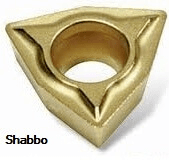 The guys also say that:
1. The gold colour on the inserts is manufacturers' brilliant idea of differentiating themselves from their competitors' drab loooking gray inserts.
2. The nice chipbreaker patterns on the insert were for aesthetics.
Here's a video of the song : http://www.youtube.com/watch?v=yVjAVOwsaWI. See Asha Parekh and Rajesh Khanna looking on horrified as Bindu sings ? That's me and my colleague looking on horrified while the interviewee confidently reveals his ignorance.
Knowing the purpose of the lovely colours and patterns on the insert can dramatically increase the profitability of your shop floor – reduce cycle time, increase tool life, improve product quality. See this post for the colours, and this one for the patterns.
Etc
Showroom decor
Driving on the Bangalore – Mumbai NH4, my colleague and I came across this example of an aesthetic store front.
The highway had a lot of coconut water sellers with their wares on bicycles or pushcarts. This guy however set himself apart from the rest by just fixing some coconut fronds on top of his bicycle. It's obviously there just for the aesthtics, since it is doing a poor job of protecting the wares from the sun. He sets off from home with the coconuts on the bicycle every morning. The coconut frond roof and the casuarina pole pillars of the store he just leaves at the spot – nobody steals them. He carts the unsold coconuts and the used shells back home every evening.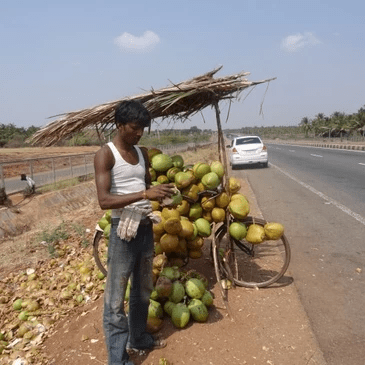 Looks like the extra care on the store front is working for him, at least going by our example. We passed by numerous other coconut water sellers, but for some reason stopped at this guy's mobile store for a drink.