doNC
CNC machine simulator software
doNC is CNC machine simulator software, designed to provide competency in operating CNC machines. Like a flight simulator, it enables a trainee to learn machine operation without an actual machine. Trainees can safely and efficiently practice machine operating skills on a PC, and get ready to operate real CNC machines in a very short time.
Features
---
Operate a 100 % realistic machine console
---
Select from a wide variety of controllers
---
Learn operation modes – Memory, Edit, Jog, etc.
---
Learn entry and editing of NC programs
---
Learn machine operation – Jog, Emergency stop, etc.
---
Learn how to set work offsets, tool offsets, wear offsets
---
Cut parts on the machine
---
doNC greatly reduces investment on expensive equipment.
---
Emulates a wide variety of lathe controllers – various models of Fanuc, Siemens, Mitsubishi, Haas, etc.
---
Who can use doNC
Training centers of industries, for training CNC operators, setters and programmers. CNC and CAD/CAM labs. of Engineering, Diploma and ITI institutes.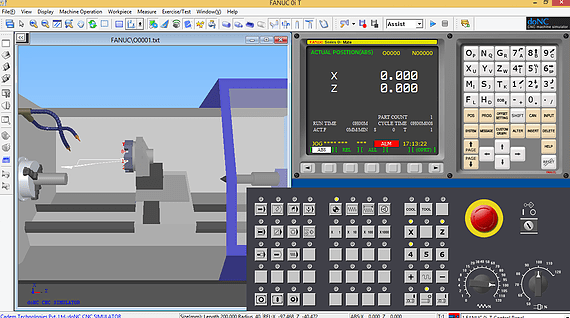 Benefits of doNC Turn
2% of machine's cost
Reduces load on faculty
Student gets abundant practise time
Zero consumables cost
No risk of collisions and machine damage
Teach multiple popular CNC controls
Fanuc, Siemens, Mitsubishi, Fagor, Haas
Benefits of doNC Mill
2% of machine's cost
Reduces load on faculty
Student gets abundant practise time
Zero consumables cost
No risk of collisions and machine damage
Teach multiple popular CNC controls
Fanuc, Siemens, Mitsubishi, Fagor, Haas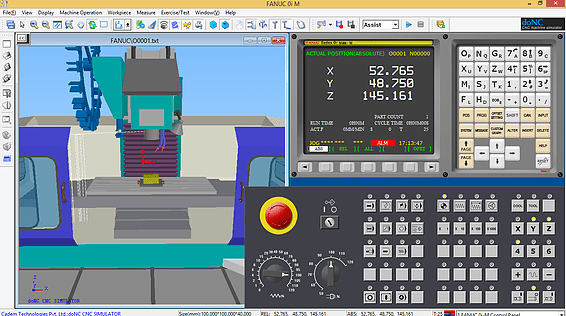 Realistic machine console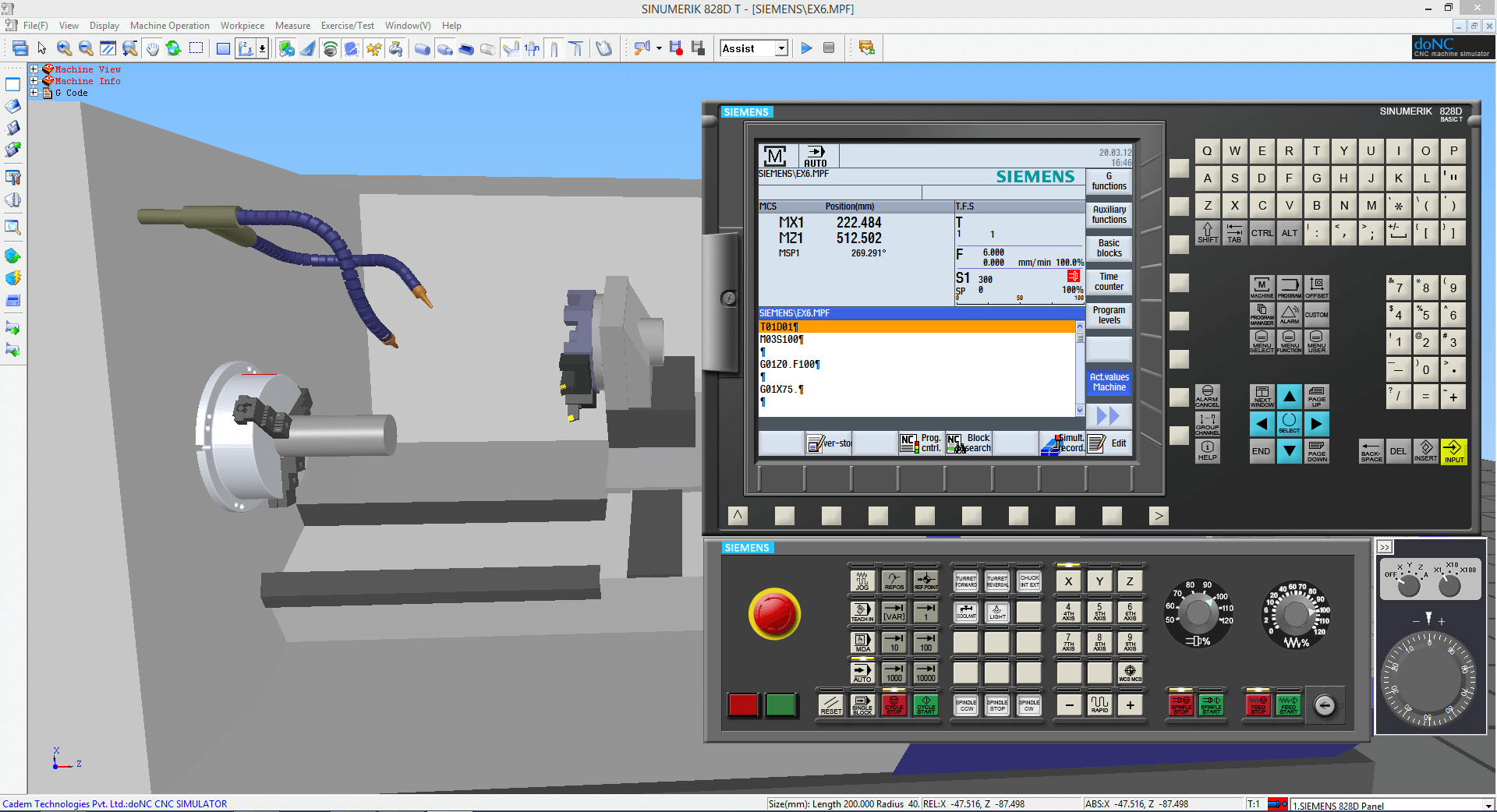 Realistic 3D graphics
Take tool offsets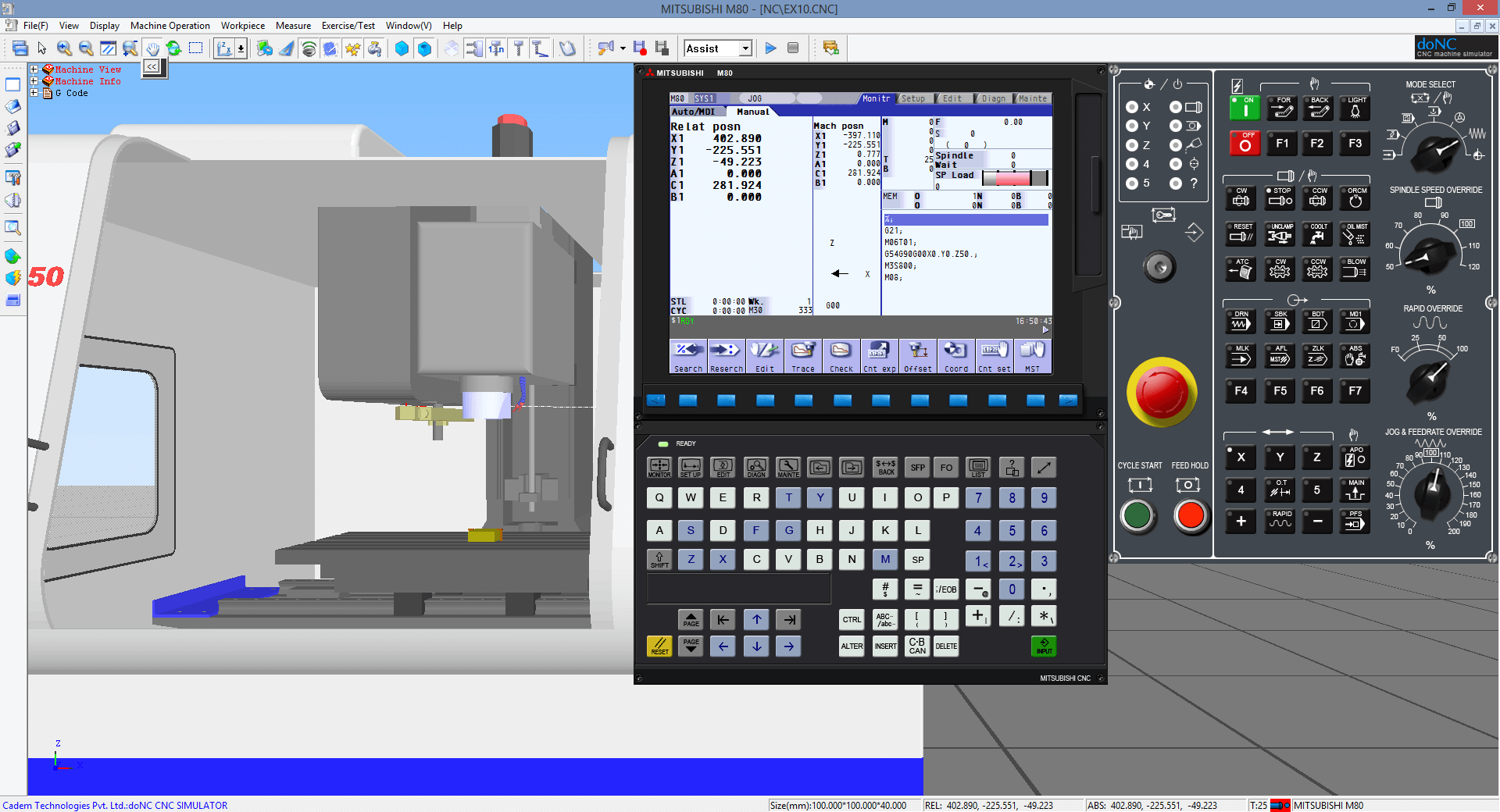 Safe and economical
Supports various controllers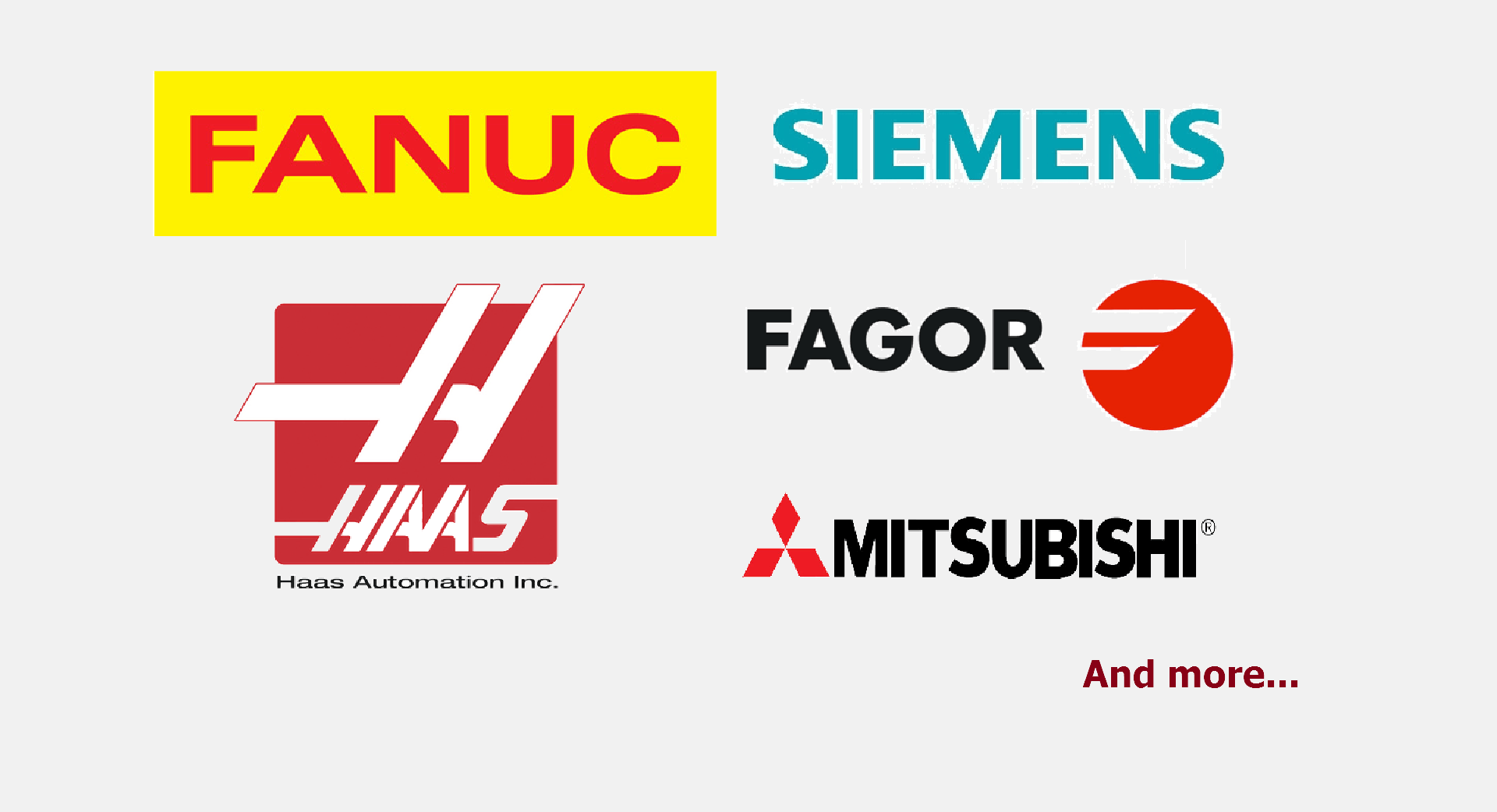 Previous
Next
Our Customers